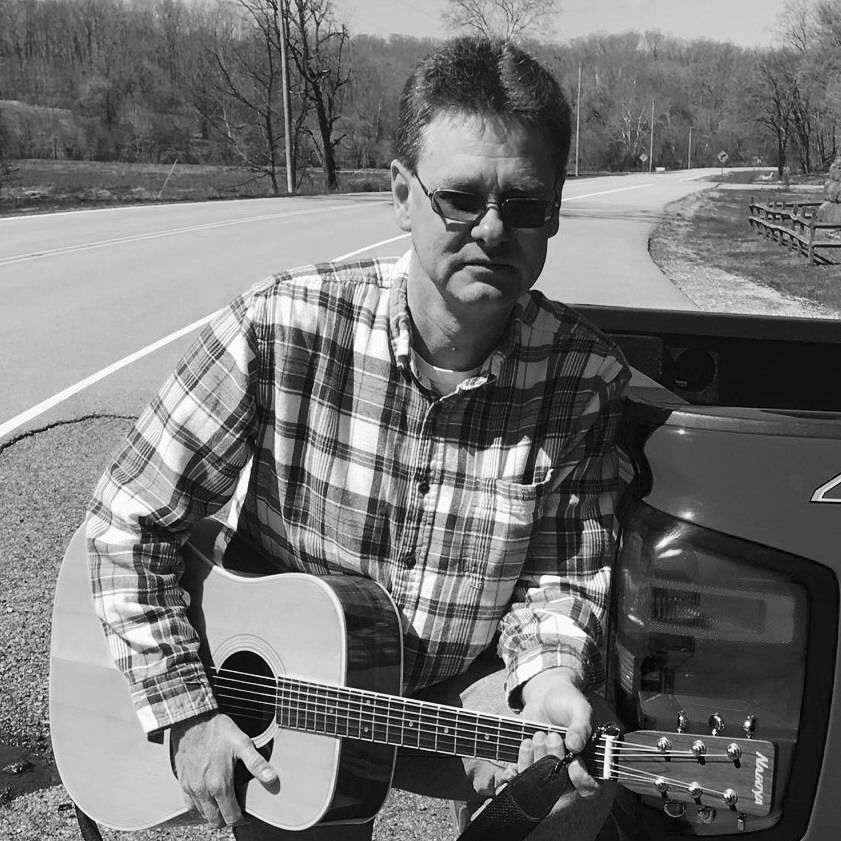 The Making Of A Country Music Legend
Arnold Connelly
Life has a way of shaping our lives in ways we never imagined. At the age of 6 years old, Arnold lost his father to a heart attack.  His father was 43 years old.  Arnold's mother moved the family from Michigan to Western Kentucky in 1979 to begin a new life.  His mother struggled along with Arnold's two younger brothers and an older sister.  His new life was on a 6 ½ acre farm living with Grandma and Grandpa and relatives in a humble environment.  His mother later purchased a single wide trailer and placed it on the farm.  It was common at that time for Arnold's family to put trailers on the farm when people were married or starting out in life.  It was an inexpensive means of independence but a way to keep the family together. 
In the early 1980's, Arnold's mother remarried.  His step father was a retired sergeant from the US Army.   The family added step brothers and a sister.  In addition, the family moved to Calvert City, Kentucky.  The three-bedroom one bath home would be a place of refuge on Chestnut Street not only for the 7 people who lived there but friends as well.   It was a wonderful home full of love and good memories.  However, his step father passed away on December 10, 1987 at the age of 51 years old.  Arnold was the oldest son at that time at the age of 15.   He had began working around the age of 12 cutting shad in Gilbertsville, Kentucky with Jackie Dedmon's fish company.   Now, he had to use his money to support the family and keep the lights on.
Arnold was married in 1994 at the age of 21.  He would work the coal mines of Illinois, East Kentucky and Eastern Tennessee from May of 1992 until April of 1996.  He left the coal industry and began mining stone in Georgia on April 23, 1996.   His mining career which he still enjoys today would take him to Georgia, Alabama, Kentucky, Illinois, New Jersey and New York.  He worked from the bottom up into management.  He earned positions of leadership as a supervisor, plant manager, area manager and currently is a General Manager for a large aggregate company in New York.  
Arnold loves mining, but his passion was always music.  At the age of 43, he decided he would go to a music store to take guitar lessons and meet other likeminded musicians.  The store owner quickly admired his style of playing and song writing.  He introduced Arnold to some guys who were looking for a singer songwriter of country music.    On a Friday night in June 2016,  Arnold, Charles Wilson, and Tom Kopsco would play music for the first time at Mr. Music in Washington, New Jersey.   This new relationship would be the beginning of the band "Fire On The Wire".  The name came from one of the songs that Arnold wrote.
The dream of recording music and being a songwriter was burnt deep in Arnold's heart.  In February of 2017, he made a comment about it on a social media site.  It was by coincidence that one of Arnold's friends mention to him that she has a cousin in the music industry in Nashville.  She would introduce Arnold to La Donna Brewer-Capps.   Arnold called La Donna and spoke to her about his ambitions and influences.   She asked Arnold who was his favorite country music artist which he said was Conway Twitty.   To his surprise, La Donna commented that she had written one of Conway's songs "I'm So Tired of Being Something that Means Nothing to You".  Furthermore, she and Joni Twitty kind of grew up together.    That stunned Arnold.  At that moment, he knew this was a special moment and relationship.
Summer Sky Music Group is La Donna's business.  The company has contacts throughout the music world and particularly in Country Music in Nashville, Tennessee.   On July 5, 2017, Arnold would live one of his dreams by recording his first professional record with Summer Sky and ToneSlinger Recording Studio in Nashville.   The members of "Fire On The Wire" did not want to travel to Nashville. Arnold's dream was to go, but he would not record any songs the band plays out.   However, Arnold did ask for permission to record one song that the band plays called, "Single Wide Trailer".   The permission was professional courtesy as Arnold wrote and owns the songs.  The band agreed.
The morning of July 5, 2017 was magic.  Arnold would record with Eddie Lange, Eugene Moles, Ronnie McDowell Jr., Anthony Valentine, Tim Atwood, Barry Wayne and La Donna Brewer-Capps.  The session would go from 9:30 am until 12:40 am the next morning.  The 5 Song EP that was recorded would go on to become One of The Best New Releases of 2017 on the "My Kind of Country Show" with host Scott Wikle.  Scott's station My Kind Of Country was voted the 2017 & 2018 North American Country Music Association's International Radio Station of the Year.  The songs on the Album include "The Cowboy Dance, My Eyes Are Only On You, I See You, Saying Goodbye & Single Wide Trailer".   The Cowboy Dance would later chart in 2017 on the Top 20 chart on Phil Kranz's "The Blackdog Morning Show" on WAAK 94.7 FM in Ringgold, Georgia.
Arnold Connelly often says that he is living The American Dream.  He has a home full of love, a wonderful job, been married over 23 years and has persevered through tragedy at a tender age.  He is a person who believes in Dreaming and Dreaming Big.  Arnold is living his passion and dream of becoming a legend and One of The Greats in Country Music. His hope is to inspire many others to Never Give Up and Live Life to the Fullest while helping many others along the way.